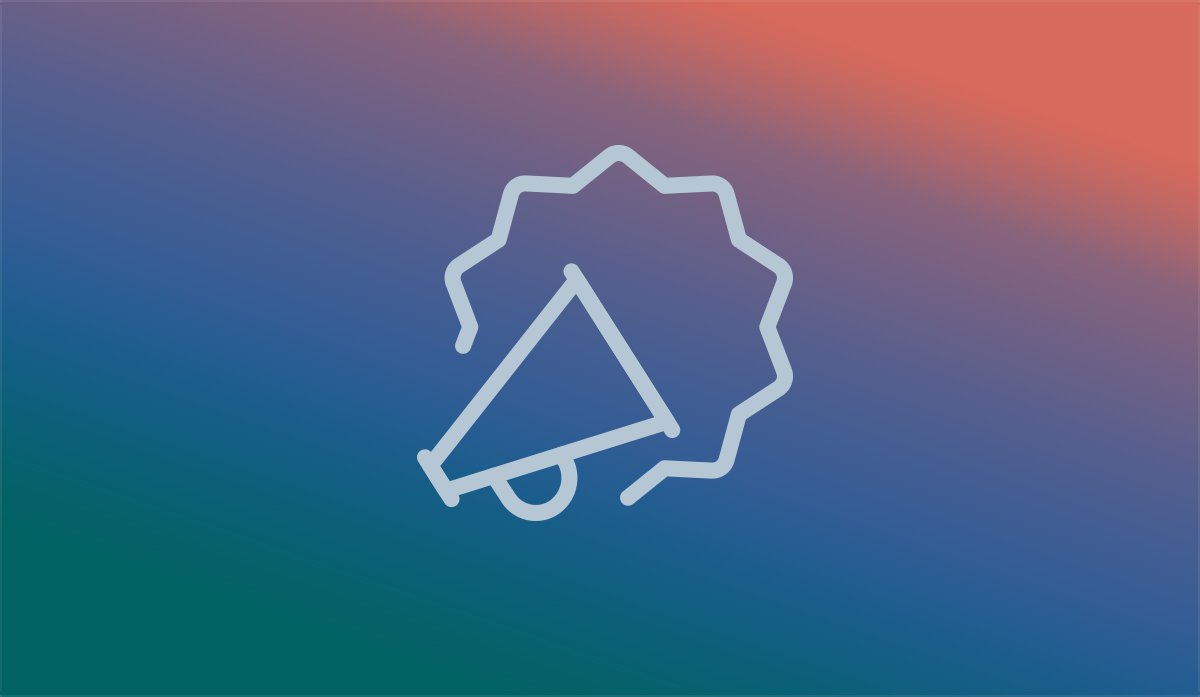 The Basics of Credit Card Processing
To many business owners, credit card processing can be a confusing subject. Ideally it is best to find the time and resources to educate yourself, learn what questions to ask and then shop around for the provider who will best serve your needs; however, many clients end up settling for whoever is recommended by their bank, or by what is readily available on the internet, which often isn't the best deal for your business. With the number of available options, we thought it would be helpful to compile some basic information to dispel confusion to help our clients reduce fraud and keep their costs low.

In this article, we've outlined what a payment processor does and provided a breakdown of the different types of fees and risks you can expect. We also discuss everything you need to know about how to process payments through your website using a gateway service. In order to assist our clients with credit card processing and merchant services, we've partnered with an expert to access the most accurate information in the industry.

How a merchant account works.
A merchant account is a provisional line of credit based on the fulfillment of your product or service. It is the issuing and acquiring networks that allow businesses to accept electronic payments, typically from debit or credit cards, until the funds can be transferred from your customer's card or bank account and into your business bank account. It requires an agreement between the business accepting payments and their merchant processor for the settlement of card transactions. In the few seconds after you swipe your card here's what is happening:
1. The customer pays at the cash register using their credit or debit card.
2. The transaction information is sent to the merchant's processor, where it is then routed through the card's network to the customer's issuing bank to verify that the customer has sufficient funds in their account.
3. Communication then circles back to the merchant to approve and complete the transaction. This process usually takes a few seconds.
Once the transaction is approved a hold is placed on those funds until the merchant settles the transaction. Typically, transactions are deposited to the merchant's account in 24-48 business hours.
Although quick, this process is not free to the merchant, as there are fees associated with the convenience of accepting a customer's card.
Fees.
Although structured differently processor to processor, all merchants essentially have to pay the same basic types of fees: interchange dues and assessments, discount rates and per transaction fees. Sometimes there are other miscellaneous fees such as monthly costs (sometimes called 'statement fees', or other fees), payment gateway fees, PCI compliance, chargeback fees; other miscellaneous fees are common as well.
The fee amounts are typically determined by your business type and the level of risk that the processor is exposed to by settling a particular merchant's transactions. It is important that each business have a structure that makes sense, for example, if you sell a high volume of low-cost products, the per transaction fee could be much more important to you than the percentage paid. Here are the different types you can expect to see on your merchant account bill:
1. Interchange, Dues and Assessments — These are the bulk of most processing fees that every merchant has to pay regardless of the processor. Interchange rates are paid by the merchant to the customer's issuing bank as a reimbursement for their acceptance of the payment. Dues and assessments are the fees to use the card association's network. Interchange, dues and assessment expenses usually come in around 1.70-2.30%, depending on the merchant's card profile type, card profile type being the percentage of card types (debit cards, rewards cards, American Express, etc.) they accept on a monthly basis.
2. Discount Rate — The discount rate is a fee paid to the processor for the use of their processing platform and settlement services for the merchant's credit card transactions, paid by the sponsor bank associated with the card processor. The rate is usually a percentage and depending on the pricing structure, may or may not already be included in the Interchange, Dues and Assessments fees.
3. Per Transaction Fee — Per sale/item fees are for obtaining authorization through the acquiring and card networks, to the cardholder's issuing bank and usually costs a flat rate per transaction.
4. Statement Fee — Some processors charge a monthly, reoccurring fee, often called a statement fee. It costs the processor a little each month to keep the merchant account active on their processing platform, provide the merchant customer service, print and mail the paper merchant statement and other services, regardless of how much the merchant actually processes. They usually bundle some or all of these services together and call it a statement fee.
5. Gateway Fee — If you have a website with ecommerce and your merchant account provider doesn't include access to a payment gateway, you will need to hire a gateway, sometimes through a third-party vendor such as authorize.net for an additional monthly fee.
6. Equipment Costs — In most cases, a merchant will have to purchase their own hardware but in some it may be provided to the merchant at no cost. Equipment can include things like credit card swipe terminals, barcode scanners or receipt printers. There isn't a concrete method to determine if the merchant is eligible for free equipment; it's entirely up to the processor, or in some cases the merchant, depending on their specific situation.
7. Chargeback Fee — If a customer disputes a purchase, you may be charged back for the goods or services they purchased. Payment processors often give the consumer the benefit of the doubt in a dispute, posing a significant source of risk for your business. Although disputes are not completely avoidable, you can limit your vulnerability by understanding exactly how to proceed when faced with one and what processes you can put in place to prevent them from happening in the first place.
Disputes.
A primary concern merchants have is of their level of liability when handling so many credit cards. Avoiding chargebacks, retrieval requests and customer fraud is crucial and every merchant account will have different stipulations when it comes to maintaining an acceptable risk profile on thier merchant account.
Chargebacks — Sometimes, a customer will have a dispute with a merchant, usually in the form of a chargeback. A chargeback is the process of returning funds back to a customer when the merchant is unable to resolve the issue directly with the cardholder. When a chargeback is loaded, the merchant is debited the amount of the transaction in question and it is paid back to the cardholder as a provisional credit until a resolution is reached. The customer gets their money, and you, the merchant, have to then provide proper documentation to the issuing bank as proof that it was a legitimate transaction with a participating cardholder. In cases like these, you will typically have 30-45 days to respond with your documentation. Chargebacks are often costly to the merchants and can raise the merchant account's risk rating.
Typical chargeback cycles last around 30-45 days. If an initial attempt is made by the merchant to resolve the dispute and the cardholder is still unhappy, a second chargeback can be loaded in the system, essentially starting the entire process over. After the second chargeback is loaded in the system without resolution, however, the final step is to go into arbitration with the card network and the other involved parties. This is not a common occurrence but is possible.
Retrieval Request — A retrieval request is another process that is sometimes taken before an actual chargeback is loaded. No money is debited but information is requested from the merchant by the processor and banks on a disputed transaction. Ideally, the dispute will be resolved at this point, without the merchant losing any money if they respond to the retrieval request within the allotted time and the best practices of acceptances were utilized in obtaining the authorization. If a merchant fails to respond to a retrieval request, it may become an irreversible chargeback against the merchant.
While there is no foolproof method to evade disputes, there are ways to mitigate the risk of a potential chargeback and to improve the likelihood that if a transaction is charged back, it will be resolved in the merchant's favor. Typically, the bank will want to see the original sales receipt and the policies, procedures and disclosures for the sale, so keeping clear records and documentation helps and is doubly important if you are accepting payment through your website, which we will explore next.
Processing Payments On Your Website.
In addition to a merchant account, in order to accept credit cards on your website, you'll need a payment gateway provider. A payment gateway is the communicator necessary for all online transactions — a behind-the-scenes service provider that works with the processor to facilitate the authorization and settlement process such as checking for available funds and authenticity before completing the transaction, etc...
Aside from being a necessary link during online transactions, gateway providers will benefit your business because they are held to a high standard of security. It is the responsibility of the gateway provider to maintain proper data security protocols and to maintain adequate Payment Card Industry (PCI) compliance with all customer data. Gateway providers recommended by JTech have a Level One PCI-DSS (Data Security Standard) compliance status — the highest rating offered by the PCI-DSS council.
If you are looking to add credit card processing to your site, JTech will help you during the planning stages of your website or site upgrade, bringing in our payment processing expert to help determine your best available processing options. We build or modify your site to work with that gateway, making sure that you have all the services you need.
Alternative Options for Payment Processing.
PayPal is different than a traditional merchant account. Along with Amazon and others that allow you to check-out using credit card information the consumer has stored elsewhere, they are known as Payment Aggregators, or Payment Service Providers (PSP). PSPs or Aggregators, are entities who accept transactions on behalf of many merchants and process everything under a single merchant account. To complete payments, they fund the merchants themselves, rather than being funded by a bank. PayPal also has their own standalone gateway compatible with most merchant processors. Adding support for PayPal on your site can add convenience for your customers, but we do not recommend using them exclusively for processing or gateway services. It is also important that you review the PSP's Privacy Policy closely, as by using them, you're providing significant client data to a third-party.
Conclusion.
Choosing the right merchant provider and gateway with the right combinations of services and the right fee structure is important to reduce fess and minimize risk. Although there is much to know, with our 19 years of experience integrating payment processing into websites and our partnership with an experienced credit card processor, we can help you to do business online, whatever your needs. Please feel free to contact us if you have any questions finding a new provider or concerns about your current situation and we'd be happy to help you or connect you with our resources.