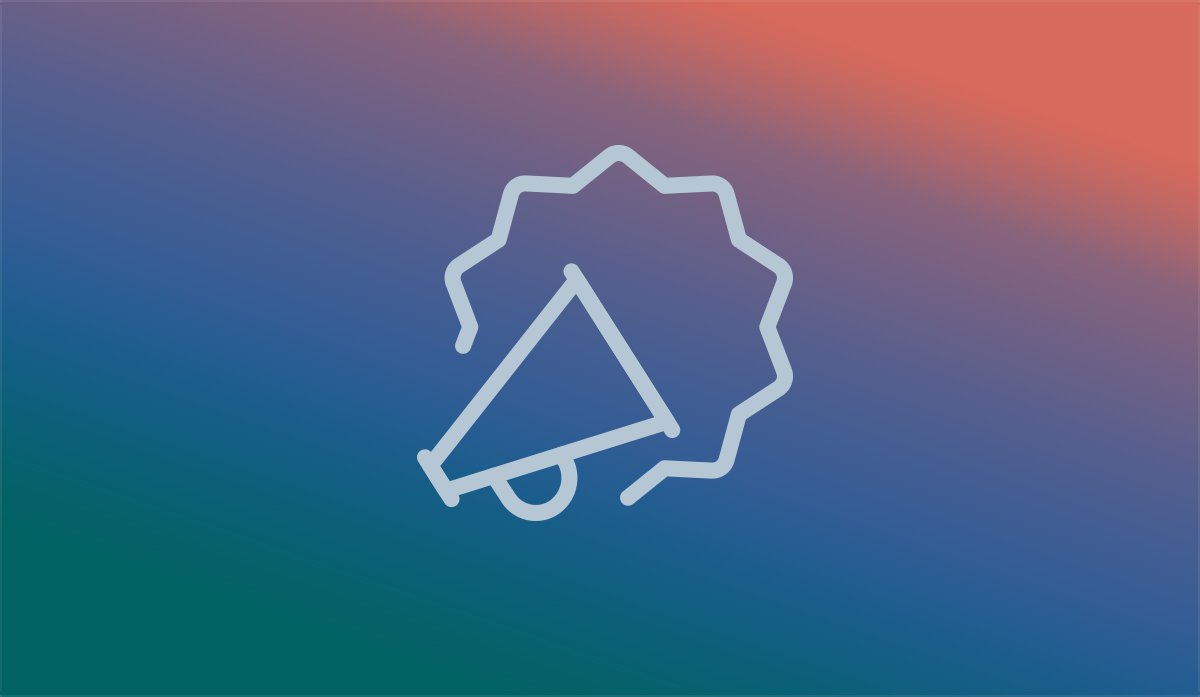 Notability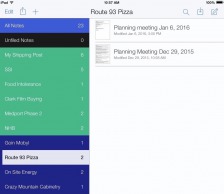 Doodle while you work.
If you're anything like me, you've probably spent a lot of your job hours sitting in meetings. Luckily, our conference room is pretty lively; it seems everyday we're meeting a new client, another new interesting business, designing a new website project. So why do each of these businesses have to be so blandly represented via ballpoint pen and lined paper?
Notability
is an application available in the App Store for iOS and Mac that allows you access to an array of tools that make taking notes a bit more…colorful.
Each "note" can be organized into a subject and color coded. I arrange and color my subjects according to the particular company we are meeting with that day, then add a new note for each individual meeting. During note taking, here are a few of Notability's tools I find most helpful —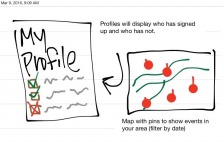 Typing: An old standby. You have six font styles and a handful of size choices, colors and the ability to either type directly onto the blank page or insert a separate text box (say, under a photo or off to the side so it stands out).

Highlighting: With 16 colors to choose from, I find it helpful to go over my notes afterwards and use the highlight tool to pick out keywords or phrases that may help me later.

Drawing: The fun part; you can doodle! A huge part of planning a website is envisioning what it may look like. With the drawing tool, you can doodle your ideas as the meeting is taking place, using arrows and boxes to connect and group your scattered thoughts into a cohesive inspiration.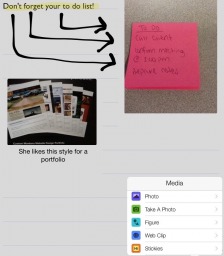 Cut, paste and erase: We all make mistakes, so an eraser is sometimes needed. There is also a "cut" tool, that allows you to outline one of your arrows you drew earlier and easily flip or move it.

Photos and sound: During client meetings, we sometimes sketch ideas on the office whiteboard. Notability allows you to snap a photo of those sketches and drop them into your current note to refer back to later, even after that whiteboard has long been wiped clean. You can also record in the application and when played back, the recorded meeting will show you where in your notes the conversation took place.

Notability is very useful for those who need to add a little more pizzazz to their conference note-taking. It helps increase concentration for those of us who are visual or kinesthetic learners due to its various color and organization capabilities and increased productivity for everyone else.