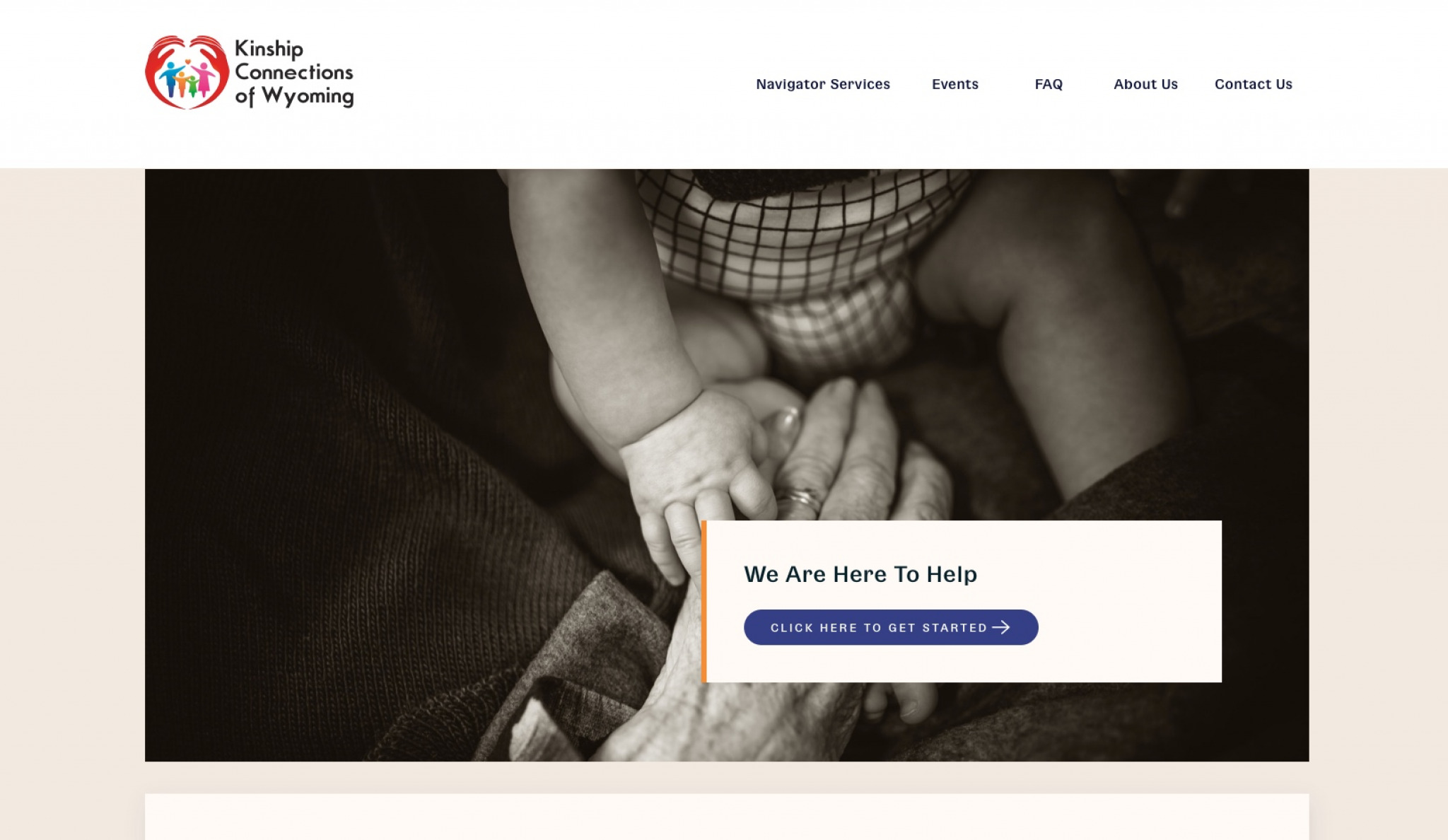 A New Website for Kinship Connections of Wyoming
Kinship Connections of Wyoming is a much-needed service serving the counties of Laramie and Natrona in the state of Wyoming. They provide a support system for caregivers — namely grandparents and extended family — who have been charged with raising a young child in need. Through partnerships with Wyoming 2-1-1, the Wyoming Citizen Review Panel and Wyoming Family Services, Kinship Connections is able to provide navigator services such as support groups, education and events, legal options and much more to families in order to help them thrive and raise healthy, happy children.
"Our mission is to support and nurture kinship caregivers and the children they are raising through services, resources, education, and advocacy."
Kinship Connections of Wyoming had no web presence and needed one that would be easily accessible to an older generation. Our team worked on simplicity and clear verbiage to outline their Navigator Services and upcoming Events for caregivers. We also displayed prominently throughout, their partnership resources and the handy 2-1-1 number.
We encourage you to check out their
new website
and let us know what you think!