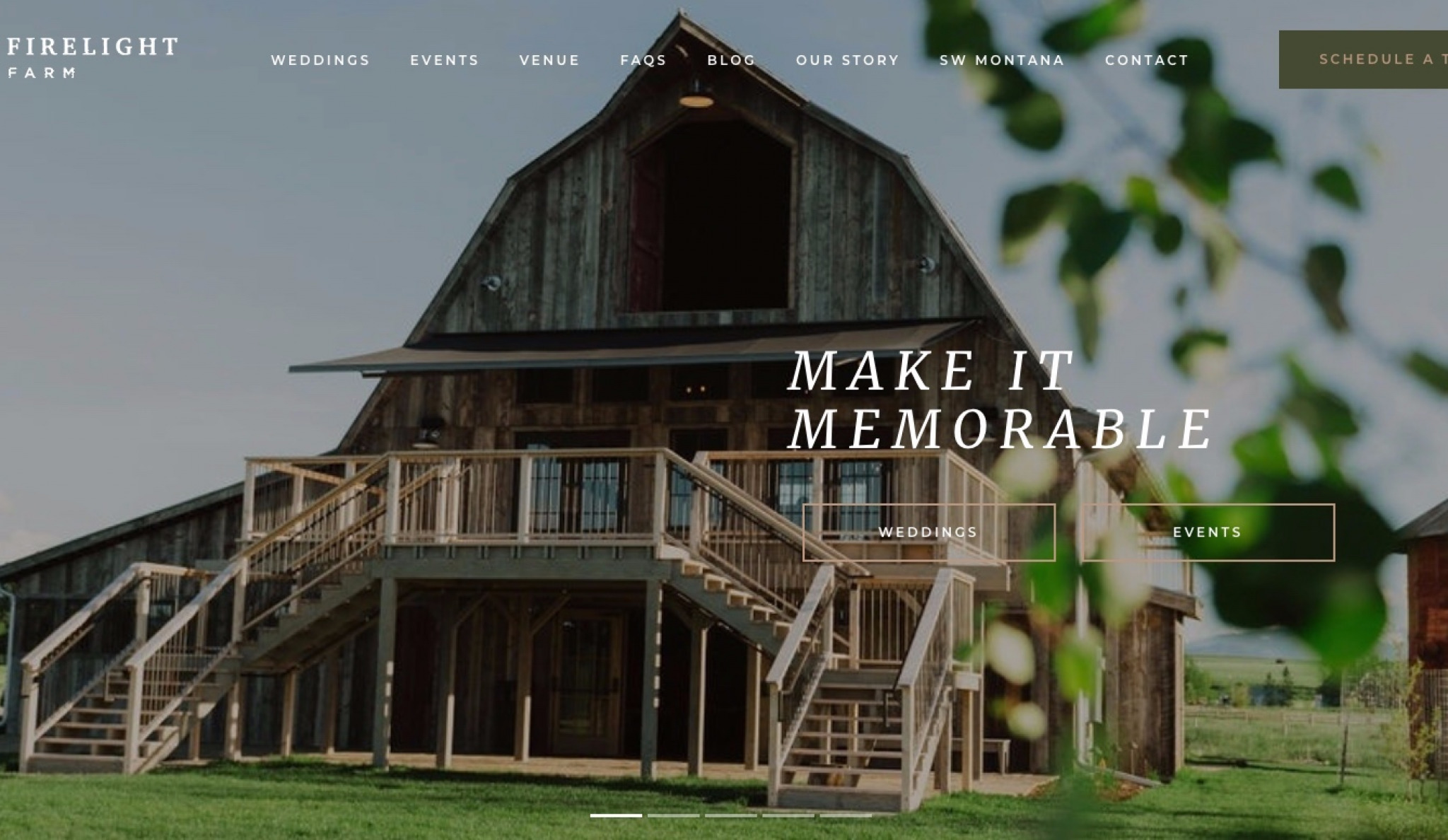 Firelight Farm, Montana's Newest Wedding & Events Venue, Launches a New Website
Firelight Farm
is a new wedding and event venue in Bozeman, MT owned and operated by Leah Isaacs. It is located in beautiful Gallatin Valley near Middle Creek and offers a unique space and amenities for weddings, corporate retreats, family reunions and holiday parties.
Leah's vision was brought to life by the talented team at Armstrong Marketing Solutions to name the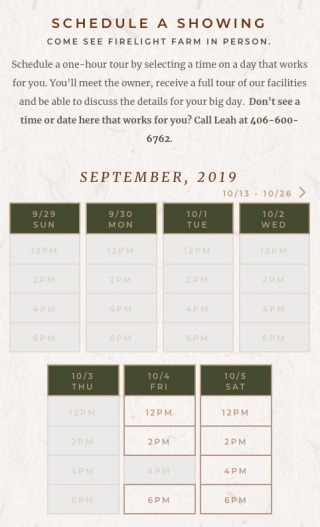 venue and pair the renovated barn with a strong brand as well as website design. The development team at JTech then took their creative work and brought it to life with a sleek, high-performance website that will serve Leah and her clients for years to come. The website includes a scheduling system where guests can book site tours and Leah can block off days for events. This involved notifying the client and reminding them of their upcoming appointment, freeing up time for Leah to grow her business and serve her clients.
The launch of a new website for Firelight Farm was a great collaborative effort with
Armstrong Marketing Solutions
, a branding and marketing firm in Bozeman, MT that helps new and existing businesses establish a strong brand and build a foundation for success. Our strength in creating custom websites and software is the perfect pairing for their expertise, and together we create powerful solutions for local businesses.
We are thrilled with how the Firelight Farm website turned out and look forward to working with the team at AMS and the expert branding services they can make available to our clients.