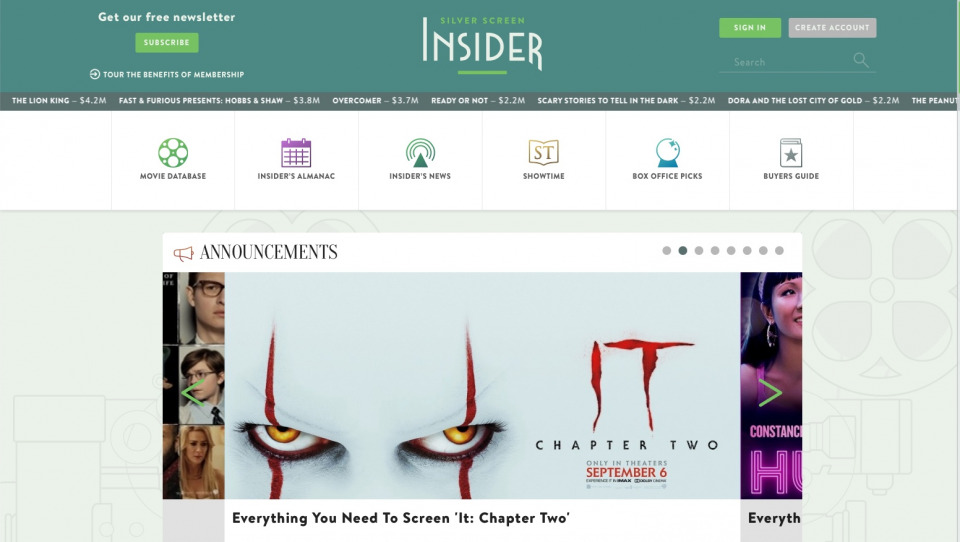 Silver Screen Insider
Their Story
A Comprehensive Source For Movie Theater Owners & Movie Lovers
For over 20 years, Silver Screen Insider has provided updated and accurate information collected directly from studios, digital cinema companies, industry vendors, theatre conventions and other industry leaders. From industry publications, high-resolution marketing graphics and a comprehensive movie database, they strive to contribute sources that really matter to the success of their client's businesses. They are family owned and operated with headquarters in Bozeman, Montana and serve theater owners all over the country.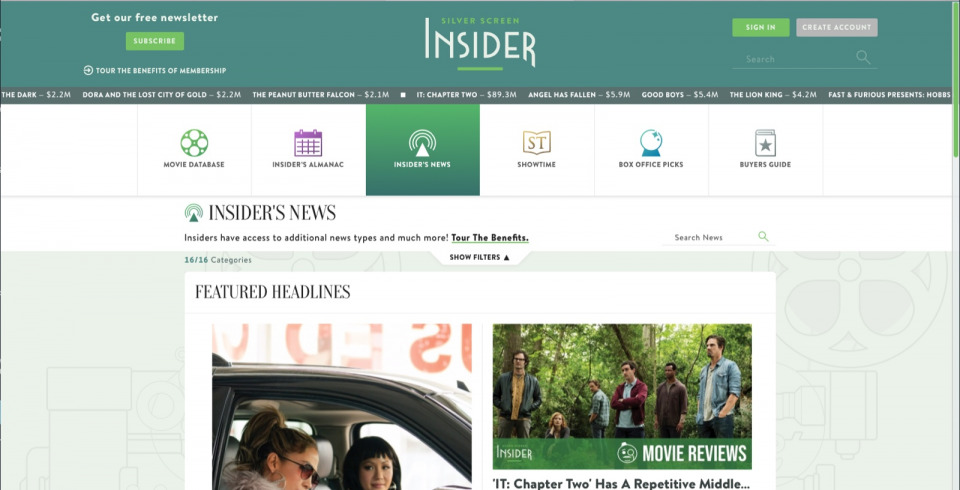 What We Did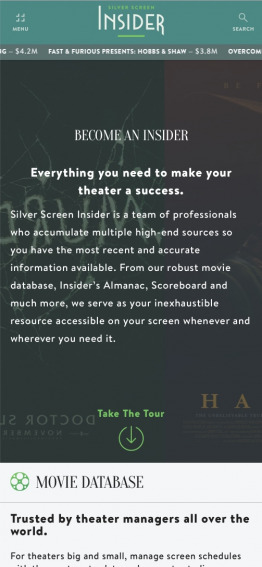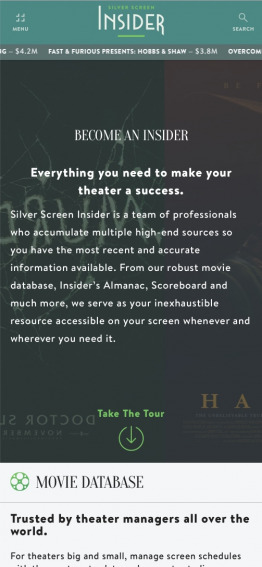 What We Did
JTech's had the pleasure of working with Silver Screen Insider for over a decade and as their business needs changed, JTech responded by supporting the addition new pages and functionality. Some changes included integration with SSI's podcast, automated newsletters and improvements to the gated membership application.
JTech was an internal par of establishing SSI's new and updated branding. To bring their business into the modern age, we worked close to design a new logo and establish fresh branding throughout their site and marketing materials.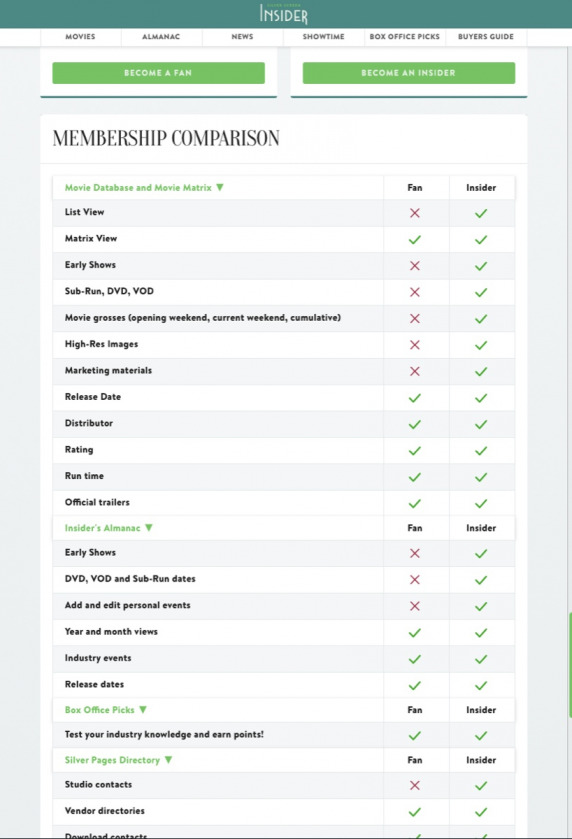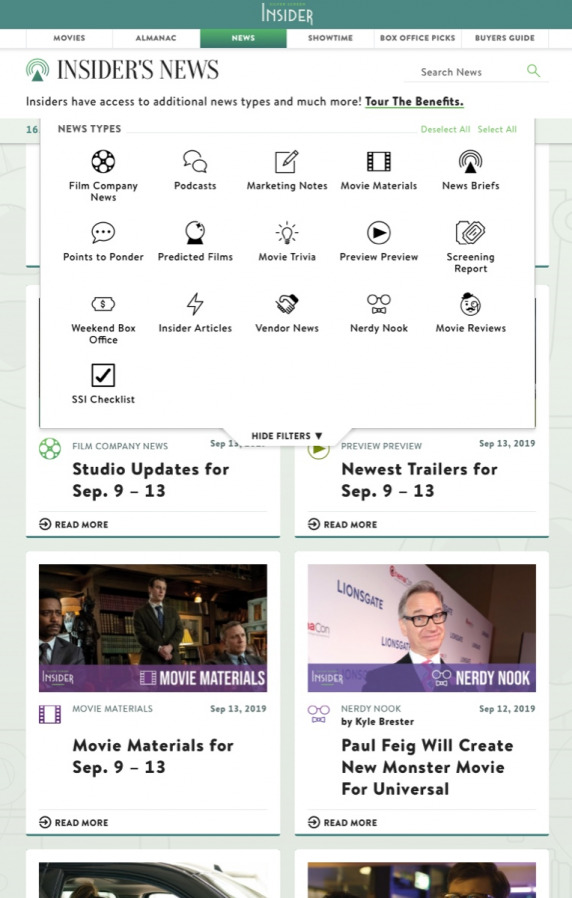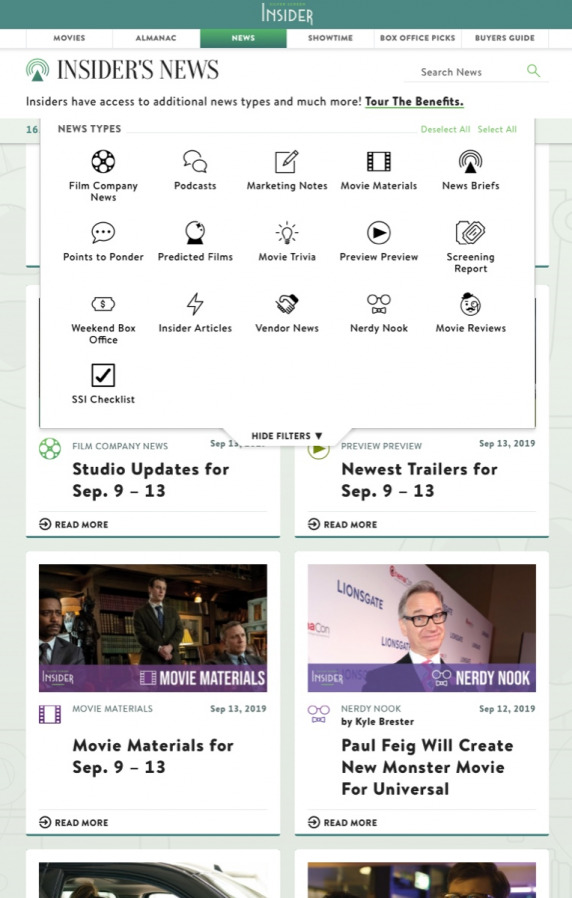 Success
Silver Screen Insider's success is reflected through the many iterations and features added to their site in the year's we've worked with them. It has allowed them to grow with their industry, establish a modern esthetic and keep them ahead of competition.
I have built two large websites with JTech Communications and I have had a wonderful experience on both projects. They are extremely knowledgeable about the components of a website and the latest designs and features. I found that it was easy to communicate my ideas and needs to them and they translated that into the precise web development needed for our website. Their customer service and tech support is amazing. When I have an issue they can be contacted right away and the issue is dealt with immediately. If you have a new web design project and want to be involved in the planning and executing of it, then I would highly recommend JTech and their personalized service.
We'd love to talk about doing business online.