Route 93
Their Story
Route 93 Pizza Mill is a lunch and dinner eatery in the beautiful northern town of Eureka, MT, a major stop-off for those traveling down the state's scenic Route 93.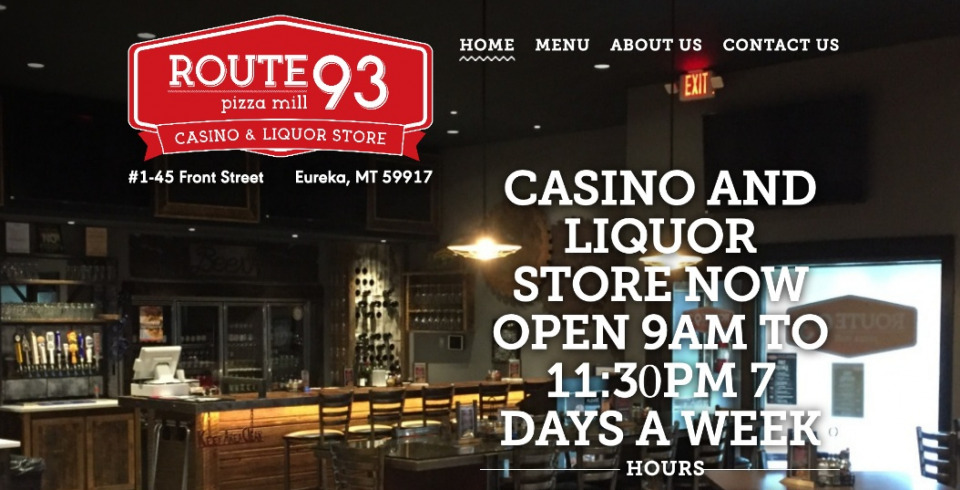 What We Did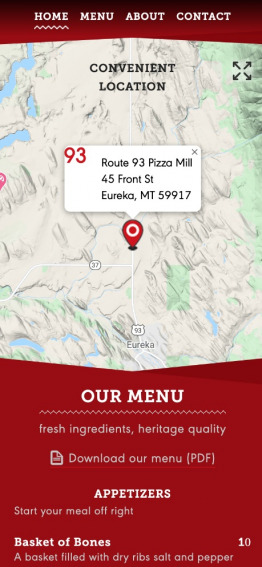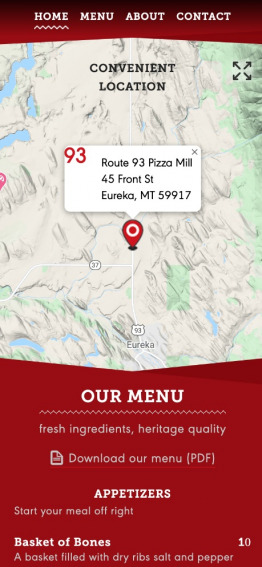 What We Did
JTech developed an aesthetically pleasing website that features Route 93's delicious food and provides information about its menu, entertainment offerings and business hours. It includes a vibrant color palette and mouthwatering imagery that's sure to make people want to visit.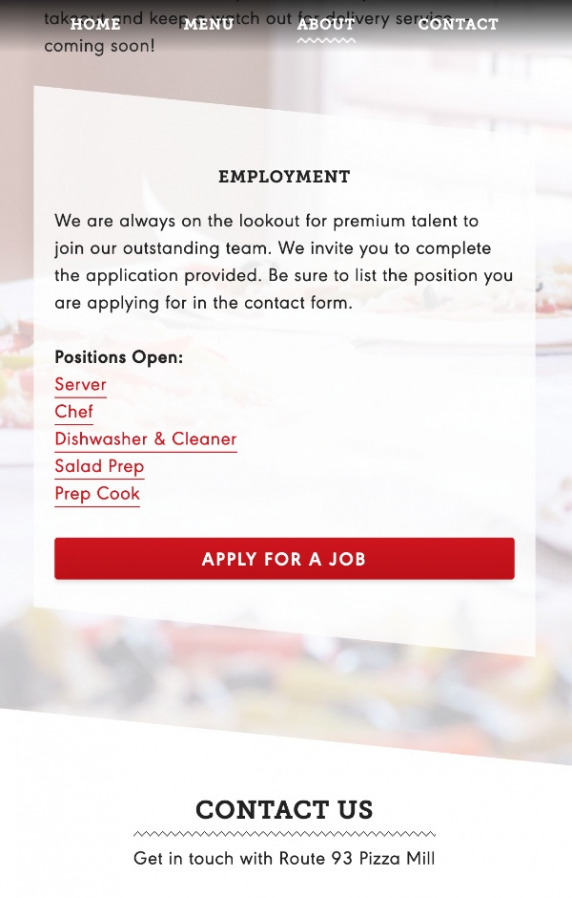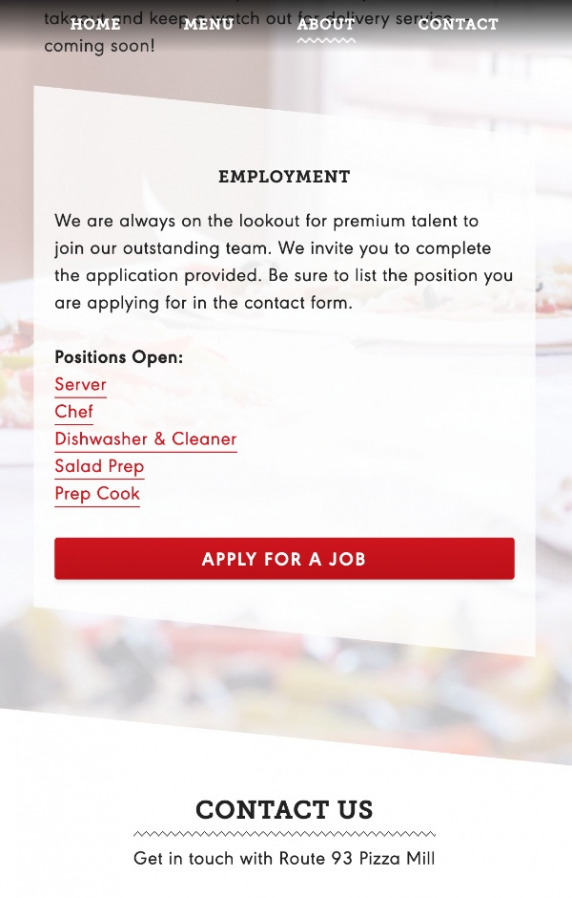 Success
Squeezing all of Route 93's offerings into one website was a fun challenge. We were able to display a multi-sectional menu that can be regularly updated, a large interactive map for those unfamiliar with the area as well as an employment and contact form. All of this was integrated into a single-page scrolling website with attractive parallax scrolling.