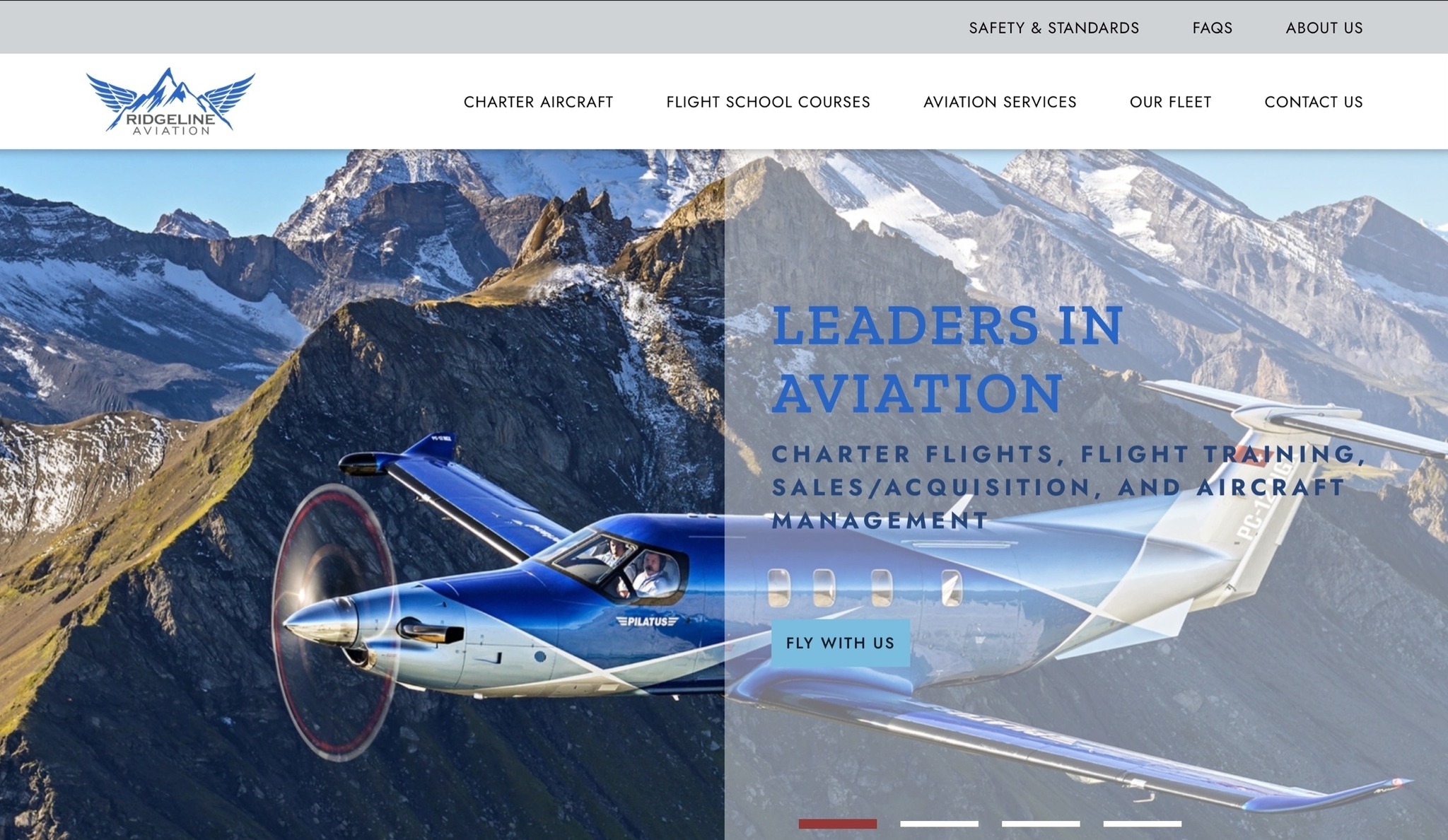 Ridgeline Aviation Flies High With Aviation Website Design
Ridgeline Aviation is a Montana-based flight school and charter pilot service. Passengers appreciate their quality of service, expertise, and certifications. Ridgeline Aviation also employs several Pilatus PC-24 pilots. Pilatus certifications are challenging to earn, making Ridgeline's pilots sought after.
Their flight school is also top-notch. Ridgeline's instructors partner with Purdue University for their instruction. Students receive thorough training for certification to the commercial level.
In many ways, there's no better option for chartered flights or flight lessons in Montana.
Grayson Sperry established Ridgeline Aviation in 2017. Grayson and his team provide high-quality charter services to guests and pilots-in-training with a welcoming, safety-first approach.
Ridgeline Aviation needed a new website that would allow them to take reservations, modernize their look, and stop page creep.
JTech Communications worked with the Ridgeline team to create a booking system.
Now, charter clients can request specific dates, times, and destinations from the start. JTech is excited to see the positive effect this will have on scheduling and discovery times.
Ridgeline Aviations' old website was close to their ultimate vision. Unfortunately, dated Wix templates and page creep hindered their ability to make a dynamic first impression.
Ridgeline Aviation needed a site that made the quality of their services evident at a glance.
Our website design team worked with Ridgeline Aviation to elevate and simplify their style. We're excited to see how high Ridgeline can soar using their new website design.
If you need a gorgeous, ultra-functional website like Ridgeline Aviation, our web design team will be happy to help.