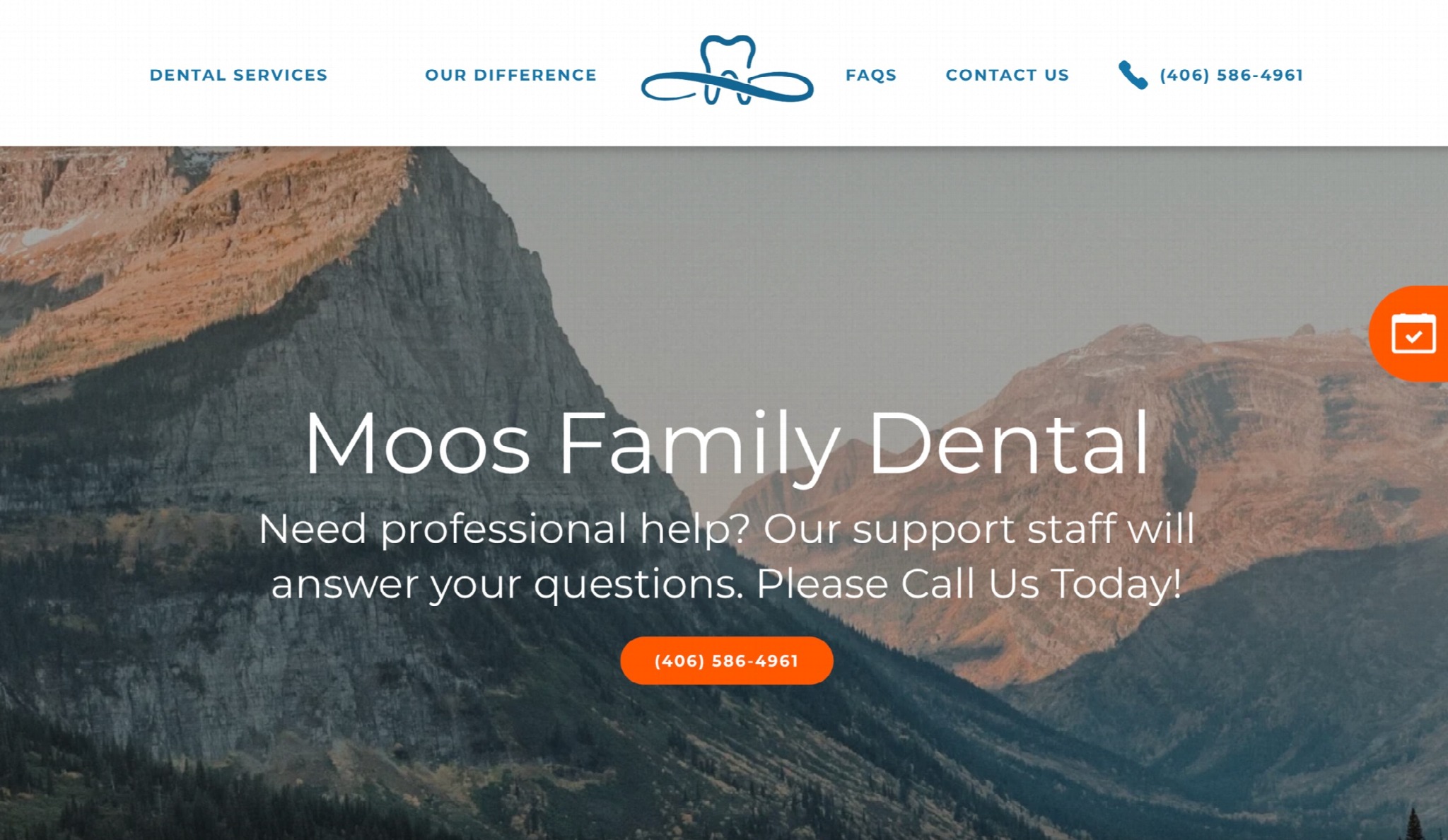 Moos Family Dental Launches New Website That Brings a Big Smile to Their Clients
Moos Family Dental
is located in Bozeman, and its mission is to provide personalized, high-quality family dental care in a comfortable and relaxing environment. Founded by Dr. William Moos, DDS, in 2014, he achieved his goal of creating a practice that he would choose for his own family members and friends. The staff is a big reason for accomplishing this as they focus on professionalism, exceptional customer service, and treating their clients like family.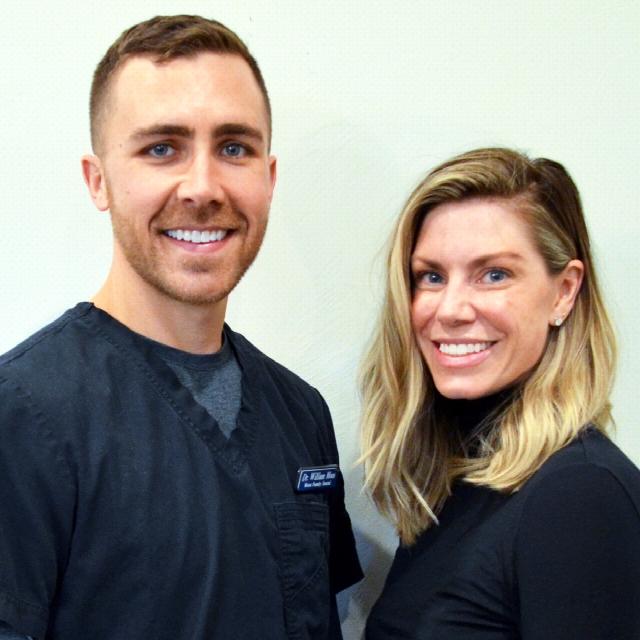 Dr. Moos and his wife Sandy, who is also the Office Manager, realized that their previous website needed to be replaced with one that would better serve them and their clients, which is why they contacted JTech Communications. We began with our strategic p
lanning process, meeting with the Moos team to discuss their goals, branding, and digital needs. JTech's digital marketing team then performed an analysis of their industry, competitors, and the search keywords that would most benefit the new site. From there, we created a detailed wireframe that presented the website structure, site pages, database tables, and functionality.
JTech's design and content team then produced a site mock-up that showcased Moos Dental's services, family approach to dental care, and superior customer service. The navigation was streamlined to reduce the number of menus, making key pages easier to find. Moos Dental's branding — logo, color palette, and tone — were woven throughout the site to create a cohesive and consistent look. Beautiful imagery was added of smiling people and Montana landscapes, underscoring their happy clients and connection to Montana.
Because of their range of dental services and procedures, a "Services" page was created that highlights all of them and provide additional information. Also included is a "New Patients" page where new clients can download office forms to fill out and upload to the site. This functionality makes the onboarding process easier for new patients and provides Moos Dental's staff with their information before their visit. Moos Dental can access, download, and print all the completed documentation through My JTech, JTech's custom content management system.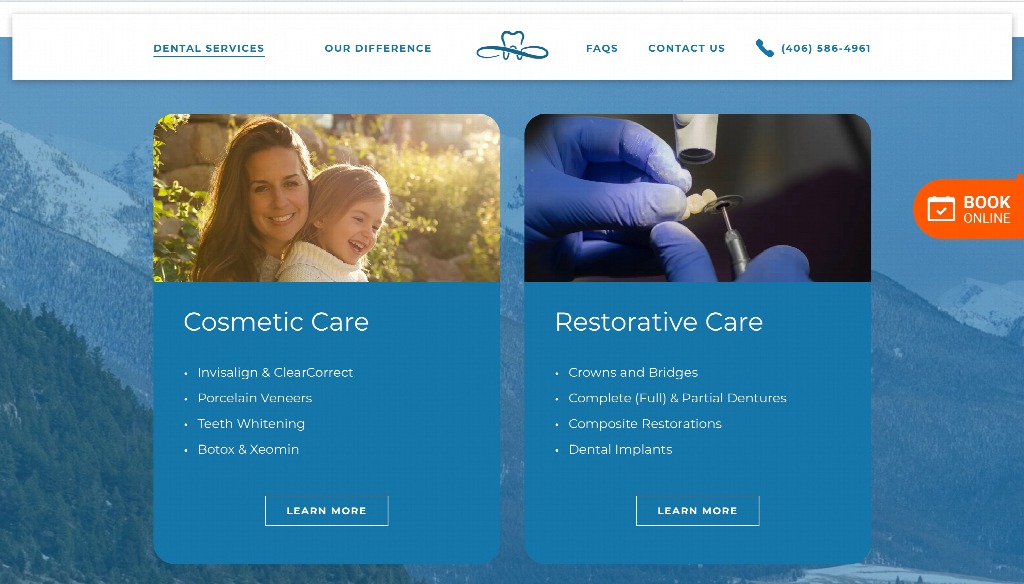 Another new area is an FAQS page that expands upon commonly asked questions to educate clients. Because the FAQS are rich in content, it also helps Moos Dental with search engine optimization, making them more findable in sea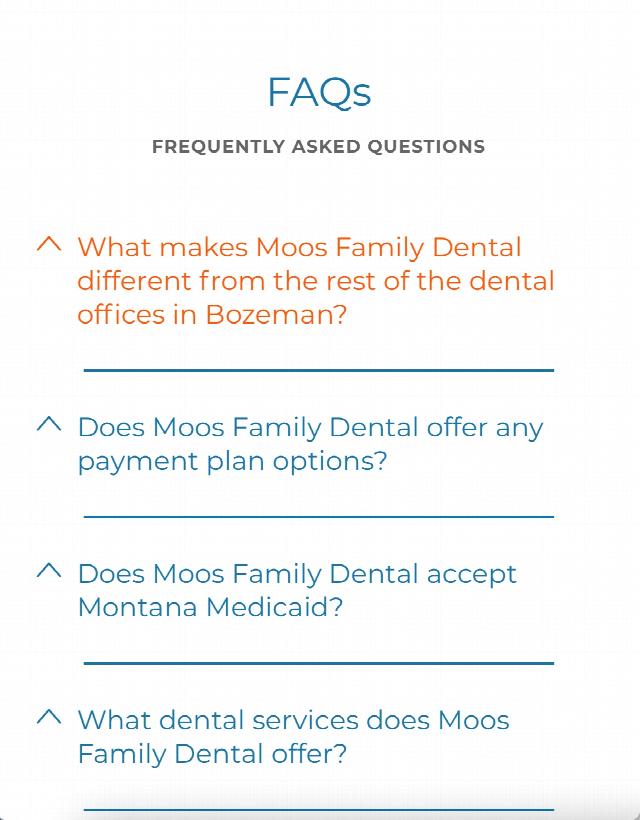 rch results. There's also a new "Our Difference" page that details how Moos Dental is a unique
practice, providing exceptional care in a family-oriented and relaxing environment. Visitors can also learn more about Dr. Moos and the entire staff by seeing their headshots and reading their biographies.
We were thrilled to work with Moos Family Dental to develop and launch the new website that will serve them and their clients, now and in the future. Like Moos Family Dental, we focus on creating the best possible experience for all of our clients and delivering a superior product. If you are ready for a new custom website or a refresh to your current site, reach out to us for a
free consultation today
.