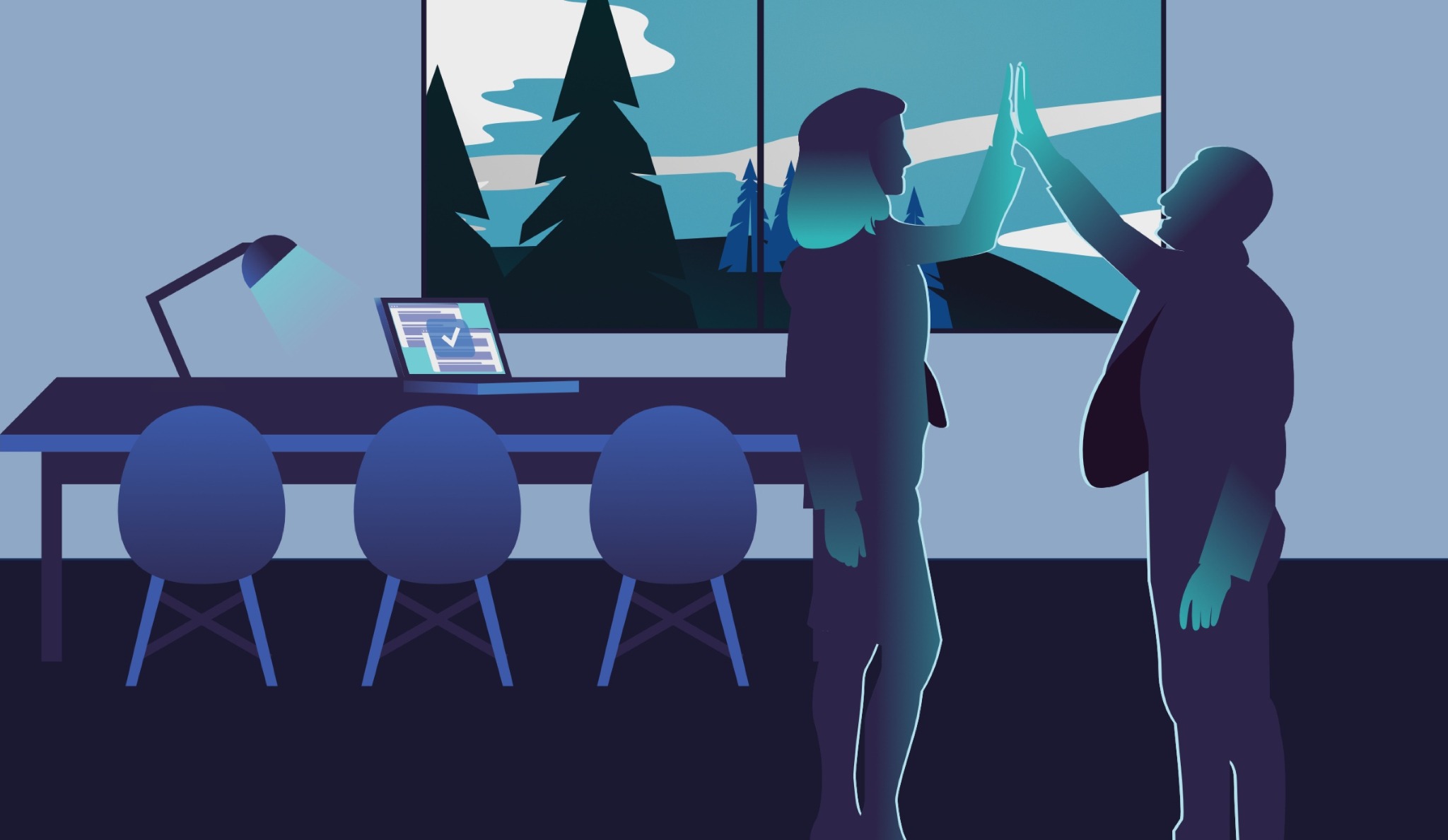 Your Digital Marketing Glossary for 2022
The JTech Communications team knows that digital marketing can feel daunting—even for business owners well versed in the digital world.
Our marketing team wants to help you and your business grow. So, we've put together a digital marketing glossary filled with the best basic terminology for you to know in 2022!
Look below for your essential glossary of digital marketing terms.
What Is a Domain Authority Score?
A website domain authority score is a 1-100 score that Google assigns to every site that it's indexed. Your website's domain authority score gives you an excellent overall idea of your site's ability to rank on the search engine results page (SERP) for your target keywords.
You'll be hard-pressed to find any nuanced SEO analysis with a domain authority score alone—just a flat rating. Additionally, your
authority score
is relative. A good domain authority score for amazon isn't always a good score for your local business.
A good domain authority score takes consistent digital marketing efforts to build, and your domain authority scores will likely degrade over time without constant attention.
What Are Backlinks?
Backlinks are links from other sites that point to yours. Google thinks about backlinks like 'votes' in favor of your website. So, increasing the number of backlinks that point to your website will help you rank higher in search.
What Are Keywords?
Keywords are words people commonly search. Writing keyword-rich content for your site 'themes' it, helping Google understand what you do and the value you offer to your customers.
Using the correct keywords across your site will help you rank in search results more easily. Our digital marketing team undergoes intense keyword research to find the right keywords for each of our customers.
What is Pay Per Click Advertising?
Pay-per-click advertising (PPC) is a great way to generate immediate traffic to your website. PPC campaigns allow you to pay for higher positions in search results or for features on any website that rents out advertising space. You'll only pay when someone clicks on your advertisement, making PPC ads great for immediate exposure.
Our PPC advertising tools allow us to run ads that appear in search engine results and around the web.
What Are Search Ads?
Search ads
are PPC advertisements that mimic search results on the search engine results page (SERP). Search ads are great at generating qualified leads.
Next time you do a Google search, look for search engine results with 'Ad' in the upper left-hand corner to see what a search ad looks like.

What Are Display Ads?
Display ads
are great for visibility. Display ads allow you to place a picture or video on any website that will allow it. Display ads are perfect for generating a maximum amount of impressions as efficiently as possible.
If your business is new and you need exposure, we recommend display ads for one of your first marketing campaigns.
What Are Google Shopping Ads?
Have you ever seen a product feed from Google's shopping page when searching for something you want to buy? Some of these results are organic, but most will likely be Google shopping ads from retailers.
Google shopping ads are a great way for businesses to sell their products on the search engine results page (SERP) in a visually appealing way. If you want to get your products in front of customers ASAP, we recommend creating a Google Merchant Center account and connecting it to your Google ads account to start running shopping ads.
You can
also hire us
to help you create and manage your campaigns!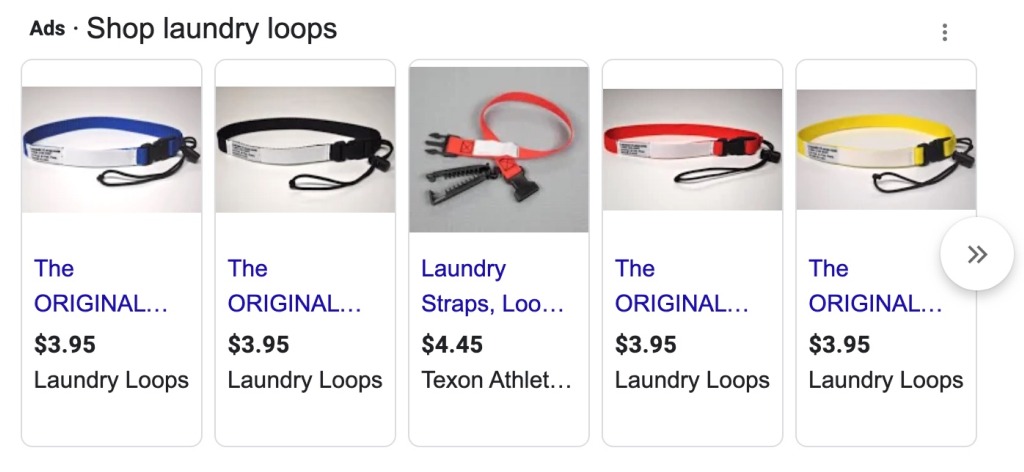 What is Search Engine Optimization?
Search engine optimization (SEO) is a digital marketing strategy that prepares your website to rank well in search engine algorithms. SEO strategy combines keywords, backlinks, and technical aspects of your web design's user experience to create a site that future customers—and Google's algorithms—enjoy.
What is On-Page SEO?
On-page SEO covers everything commonly thought of as 'SEO.' On-page SEO is all about:
Creating keyword-rich copy
Optimizing meta descriptions
Adding alt text
Using correct title tags
Removing duplicate content
Keeping content fresh
On-page SEO gives Google context about your business, your products, and your target marketing once Google's algorithms land on your page.
What is Off-Page SEO?
Off-page SEO is a facet of search engine optimization that encompasses all optimization efforts that happen off of your site. Off-page SEO includes:
Link building
Reputation management
Watching for updates to search engine algorithms that might negatively affect your position on the SERP
Off-page SEO is all about telling search engines like Google where to find your website and that your website is trustworthy.
What is Technical SEO?
Technical SEO involves tweaking the behind-the-scenes ranking factors in your site's code. A well-optimized site indicates that your site is worth recommending to search engine algorithms. Technical SEO improvements often include:
Page speed improvements
Improving accessibility
Updating XML site maps
Formatting code for crawling and indexing
The better your technical SEO score, the more likely your site will be to rank higher on the SERP. Google prioritizes websites that make valuable content fast and easy to access.
What is Local SEO?
Local SEO is SEO… but local! Google uses a slightly different algorithm to determine local rankings on the search engine results page (SERP) for any given location. For example, Bozeman residents could be searching 'SEO help' while Helena residents prefer the search term 'help with SEO.'
Google fine-tunes its local algorithm to match these slight differences. Local SEO strategy often boils down to creating locally optimized copy and matching off-page SEO profiles.
Search engine algorithms will rank you higher on the SERP if done correctly because your business is 'more local.'
What Is Reputation Management?
Online reputation management is the process of building a recognizable brand. The reputation management process helps you frequently appear in front of qualified leads in a positive light.
Reputation management often involves:
Soliciting reviews
Responding to comments or reviews
Monitoring brand mentions
Ultimately, reputation management provides something tangible from your brand for your customers to interact with during their day-to-day life.
Your business will see better results from reputation management if you already have a strong SEO campaign.
What is a Google Business Profile?
Google Business Profiles (GBPs) are snippet-sized, editable business summaries that rank well in search.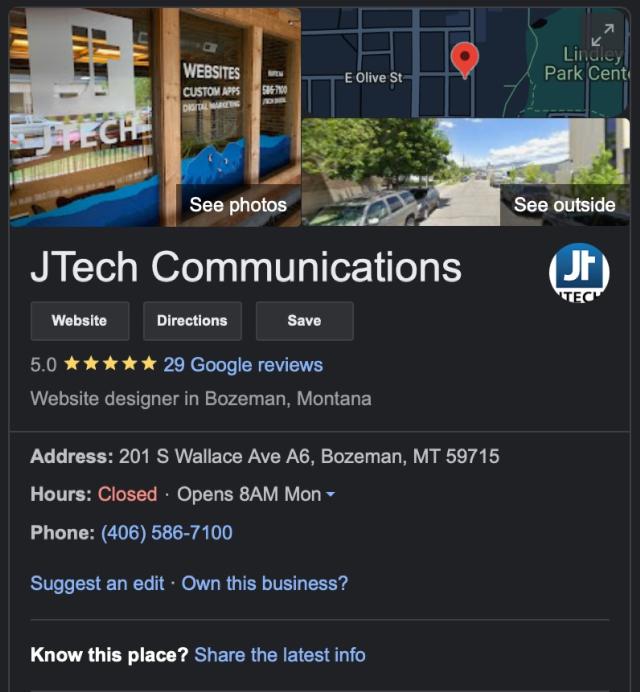 GBPs help you get the most out of
search engine optimization
. Google has actively been growing, refining, and expanding the capabilities that business listings offer to marketers and web admins.
Recently, Google has rebranded its Google My Business service as the Google Business Profile (GBP). With the rebrand of GBPs, Google is making business listings a part of their search engine maps page. To us, Google's recent moves mean that GBPs are more important to optimize than ever.
What is Content Marketing?
Content Marketing is a digital marketing strategy that revolves around creating media your customers can use or enjoy. Depending on your industry, your ideal content marketing strategy can vary.
You can:
Create Brand-specific retail landing pages
Write informative blogs
Post news articles
Run press releases
Film instructional videos
Post images on your GBP
Stay active on social media
Content marketing is one of the best ways to build an authoritative brand for your business.
Tell Us What You Would Like to See in Our Digital Marketing Glossary
We're constantly growing and improving ourselves and the resources that we can offer you—like this 2022 digital marketing glossary.
Still don't see what you're looking for? Our frequently asked questions page will likely have the web design or digital marketing answer you need. So, if you don't see any digital marketing terms in this glossary that you would like to know,
check our FAQs
.
If you don't see the digital marketing term you're looking for in our FAQs,
reach out
! We would love to chat.